House Party (Explicit Version)
House Party Stable Release 1.0.6 - POV Intimacy & UI Improvements
---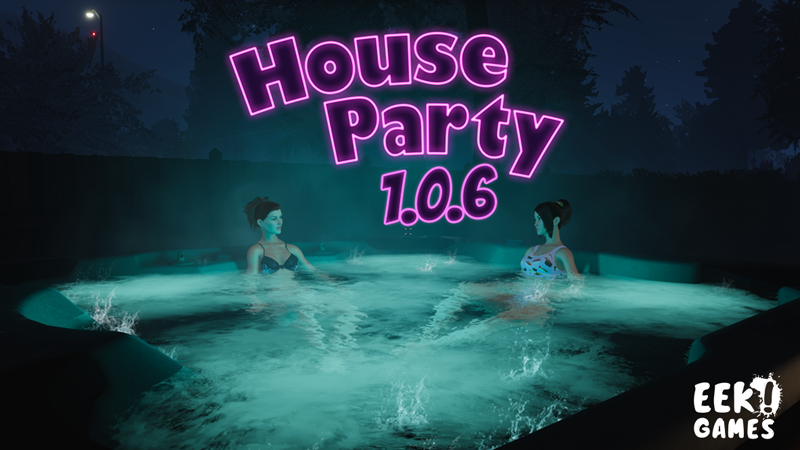 House Party Stable Release 1.0.6 is ready to play - and it's packed with smoking hot new POV intimacy updates!
We've wanted to deliver an update focused on expanding the Explicit Add-On for a while now, so we're hyped to share this with everyone and hope you're stoked to explore the sweet stuff we added in this update!
So, what did we add? Check it out, doods:
Spicier Female Player Intimacy: The POV intimacy system will better correspond with the female player story. You can now access POV intimacy for the female content!
POV Intimacy Will Be More Gender-Accurate: Now female-female intimacy will prefer to use more gender accurate pairing acts - like scissoring (yeah, that's new!) rather than male-female or male-male acts.
New Female-Centric POV Intimacy Poses: Scissoring, fingering, and female-centric sixty-nine
A Newly-Implemented Frank Cutscene: We added a cutscene that was only available through console commands to the gameplay. Enjoy a blowjob featuring the male protagonist and your favorite booze-hating bald dude!
Top & Bottom M/M Position Swapping: During POV sex between the male player and male NPCs, you can now also swap between top and bottom positions!
A New Main User Interface Sound Scheme: As you move and click around the menus in House Party, there are satisfying new sound effects that show when you're hovering over and clicking on things.
Extra Polish For Custom Story Cosmetic Issues: Certain stories that made use of held drinks, or custom Character names, should see fewer immersion breaks. Additional small emotive, sound, and cosmetic issues for POV intimacy have also been remedied, too (check our patch notes)!
Bug Fixes: Vickie's "Training Day", Compubrah-VR bugs, and several UI issues have now been fixed!
Enjoy the steamy new explicit update, brahs. Have fun playing it again. And again. And again. Please have mercy on your keyboards, though, and be sure to clean your hands after checking out the new content.
Want to see more of the changes? Check out our patch notes here! https://housepartygame.com/release-notes/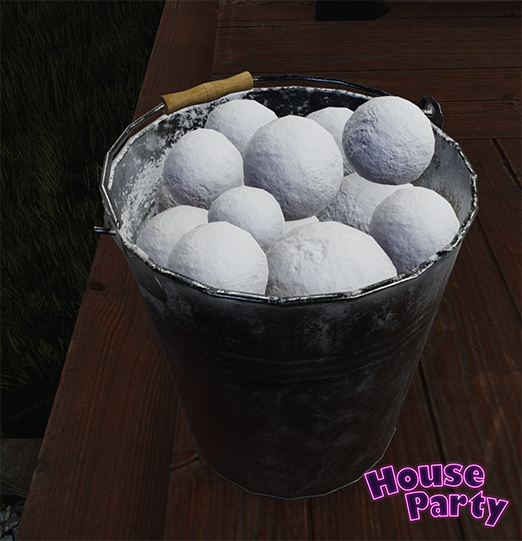 Thank you to the incredible number of players who took the time to fill out our Holiday Feedback Form! We've gotten amazing responses, and it's great to learn what you want most from our game.
We'll leave the form open for another two weeks so everyone has the chance to leave feedback. We'd also love to do more of these forms in the future. They really help us keep House Party on track so we're always taking the game in the best direction for our community!
If you missed it, come share your thoughts, dood! Here's the link: https://forms.gle/oya3h5VGc7UMEfFy6
You might even see a couple of the things you vote strongly for in the upcoming Winter Event…
Get House Party (Explicit Version)