House Party (Explicit Version)
Doja Cat joins the House Party on September 30th, 2022!
---
The real-life Grammy and American Music Award-winning star arrive at the House Party in style!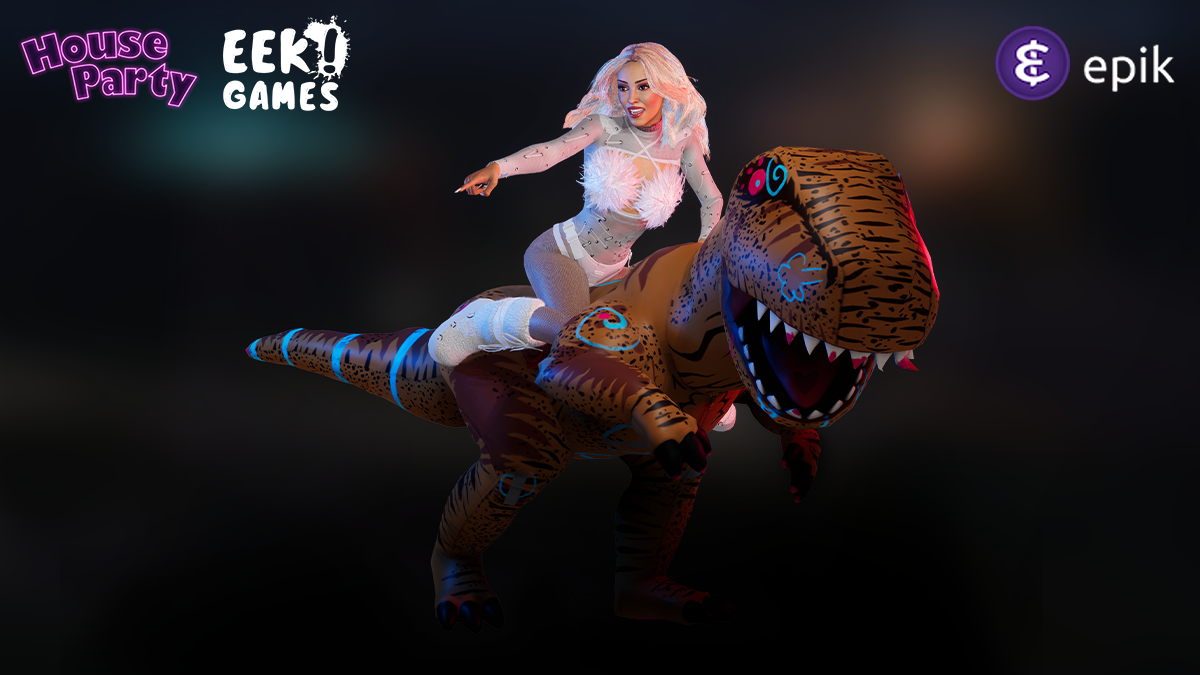 She brings an amazingly realistic in-game character and wild new gameplay to the Original Story! Explore a hysterical new branching adventure in your favorite comedy game and help Doja Cat create her next music video - for better or worse!
There's a major celebrity joining the House Party! We've teamed up with the hit pop star Doja Cat to deliver a wild all-new side-story to the party that's packed with unforgettable adventure, comedy, and mystery!
In the DLC, you can navigate through an unpredictable night filled with outrageous partygoers as they help Doja Cat carry out a master plan to track down a mysterious masked dancing sensation taking the online world by storm.
You can interact with Doja Cat in several ways. Get her to the party. Befriend her. Maybe even flirt and fall in love!
If you've ever wanted to party with Doja Cat, this is your chance! Not only is her character as close to her real-life appearance as we could make it, but all of her lines are also voice acted by Doja Cat herself (and even ad-libbed for extra personality).
You'll also be able to see her in-game wearing three outfits that were hand-selected by Doja herself; a casual black dress, awesome music video performance attire, and a steamy hot tub bikini.
Throughout her story, Doja will react to the craziness that ensues during the party, showcase custom dances and performances, and create her next music video with your assistance - and how it turns out depends entirely on your in-game choices!
Mark the date on your calendar and get excited:
The Doja Cat House Party Expansion Pack is planned to release this September 30th, 2022!
Get House Party (Explicit Version)